Polk State Academic Support Line for Technology extends to online form in Canvas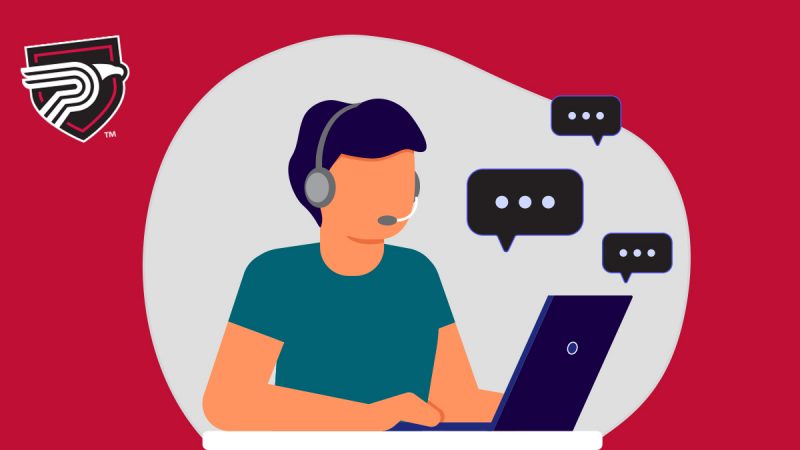 The Polk State College Academic Helpline (ASL) is available for students who want to access technology resources. As of April 2020, ASL (863.669.2833) serves as a phone line for students when they need webcams or computers or have questions about technology to take online classes. Now, students also have access to an online form in Canvas under the "Help" tab to request help with technology resources.
"Polk State learned early on during the COVID-19 public health emergency that many students would need access to technology to manage their classes," said Cody Moyer, director of learning technologies at Polk State College. . "The College had the foresight to quickly create a system that made technology available on loan to students and has maintained that system because it allows students to be more successful."
Nearly 400 students borrowed the technology by making requests through ASL between the Spring 2020 semester and the Fall 2021 semester, enabling them to successfully participate in online classes.
"Our ASL phone line will still be available to students Monday through Friday from 8 a.m. to 5 p.m.; however, the online form in Canvas allows students to apply for technology at any time convenient for them," Moyer said.
More information about the Academic Helpline and other technology resources is available at www.polk.edu/technology-services/help.